PROLOTHERAPY HAS BEEN SHOWN TO BE SAFE AND VERY EFFECTIVE IN TREATING:
ARTHRITIS
In Orthopedics: Prolotherapy has been shown to be safe and very effective in treating almost every joint in the body. Most commonly: Knees, Shoulders, Hips, Necks, Backs, Ankles, Feet, Elbows, Hands and Wrists.
ORTHOPEDIC LIGAMENT & TENDON INJURIES
It is extremely effective in treating any torn ligament or tendon in the body including: Rotator Cuff, Plantar Fasciitis, Tennis and Golf Elbow (Tommy John Injury), Hamstrings, Groin Strains and Pubic Instability.
ORTHOPEDIC JOINT INSTABILITIES
Orthopedic Joint instabilities such as Sacroiliac Instabilities, Unstable Ankles, Chronic Shoulder Dislocations, Dislocated Knee Caps, Bicep Tendon Instability, and Hyper Mobility Syndrome (Ehlers-Danlos Syndrome).
Boston's Veteran Orthopedic Surgeon Dr. Albert Franchi listens carefully to his patients and their individual goals before recommending treatment.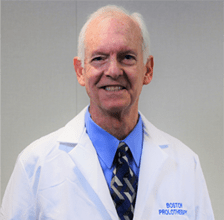 Boston Orthopedic Surgeon Dr. Franchi has been practicing Orthopedic Medicine for over 40 years and specifically in the sub-specialty of Prolotherapy for the past 20 years. During that time he has successfully treated many thousands of patients of all ages and walks of life ranging from CEOs to men and women working in trades.
<read more>
PROLOTHERAPY IS NOT EFFECTIVE FOR THE FOLLOWING:
Herniated Disks, Spinal Stenosis, Carpal & Tarsal Tunnel Syndrome, Morton's Neuroma, Fibromyalgia, Nerve Entrapment Syndrome, or TMJ.